The largest earthworm on record was found in South Africa and measured 22 feet.
Yan yung anak nya
Cows can sleep standing up, but they can only dream lying down.- Kayang managinip ng tao kahit gising at kayang matulog ng call center agent kahit nagte-take ng calls.
Tigers can see 6 times better at night than humans. - Kayang makita ng kaklase mong nangongopya ang sagot mo 10 times na mas malinaw pag malapit na matapos ang exam.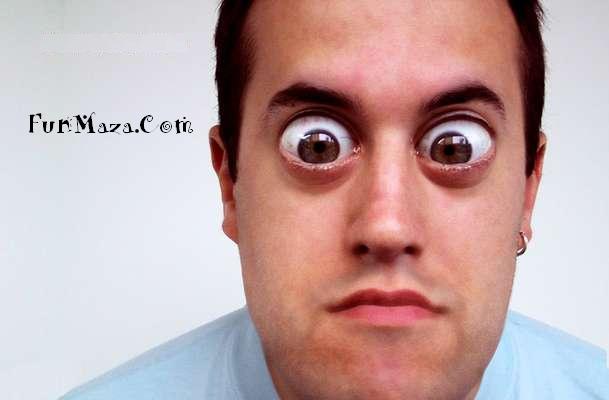 Parrot parents "name" their children with a signature call.- Pero wag sasama ang loob mo at wag tawaging parrot ang parents mo kung binigyan ka nila ng pangalan na "Juan Agapito Adoracion".


Lobsters have blue blood.- E anong tawag sayo pag berde ang dugo mo?
The oldest known animal in the world was 'Ming' the 405 year old clam, discovered in 2007. - at tumanda syang walang edukasyon, mahirap at hindi natutong mag-text man lang.
Sharks, like other fish, have their reproductive organs in their chests.
- Cool!!! E panu kung yung sa tao nasa dibdib din?
The elephant brain weighs about 6,000g.
- E yung utak mo gaano kabigat? May silbi naman ba? hahaha...
One reason that kittens sleep so much is because a growth hormone is released only during sleep.
- Isang dahilan kung bakit natutulog ng marami ang isang call center agent pag may pagkakataon ay dahil...ilang araw na syang walang tulog.
It is physically impossible for pigs to look up into the sky.
- at tatandaan na kung hindi mo na rin kayang tumingala sa langit, hindi nangangahulugan na baboy ka na rin...tinamad ka lang talaga mag-diet.
Dogs have been man's pet for over 14,000 years.
- at hanggang kelan ka ba magiging teacher's pet? magbago ka na, unfair sa mga kaklase mo. haha...
There are more chickens than people in the world.
- Ang karamihan sa kanila ay nasa Jolibee...
The world's smartest pig, owned by a mathematics teacher in Madison, WI, memorized the multiplication tables up to 12.
- Ang talinong baboy. Paano nya kaya sinasagot yung tanong?
Amo: Pig, 2x2?
Baboy: Oink,oink,oink,oink
Amo: Very good! 6x12?
Baboy: (shet napasubo ako ah. ang sakit sa ilong nito.)
Cats have a weak sense of taste. They have only 473 tastebuds, humans have 9,000.
- Pero bakit palaging sarap na sarap sila sa ulam na nilalagay ko sa lamesa? Tsk...
Flies are deaf.
- E ano naman? Bingi nga, lintik naman sa dami ng mata at kung makadapo sa pagkain mo e wala man lang pasintabi. Ayoko sa kanila, kadiri sila. ahahaha...
A crocodile cannot stick out its tongue.
- Kaya asar talo ang buwaya sa palaka.
Bees never sleep.
- Ano ang pinagkaiba ng bubuyog sa call center agent?
Ano?
Ang bubuyog ay may "buzzzzzzzzzz". Ang call center agent ay walang "zzzzzzzzzzzzzzz".
In Brazil, there's a species of cockroach that eats eyelashes, usually those of young children while they are asleep.
- Ang mga ipis sa Pinas hindi kumakain ng kilay...pero makakapal ang mukha, kahit gising ang tao sa bahay tinitira ang mga pagkain nila.
Cockroaches can live for 9 days after their head has been cut off.
- Ang tangang asawa na palaging binubugbog ng mister nya ay kayang mabuhay sa katangahan sa matagal na panahon kahit may ulo pa.
The longest recorded flight of a chicken is 13 seconds!
- At nagawa nya yun dahil hinahabol sya ng amo nya para gawing tinola.
If NASA sent birds into space they would soon die; they need gravity to swallow.
- E panu yung baklang astronaut?
An ant brain has about 250,000 brain cells. A human brain has 10 million
- Ito ang basehan kung bakit may tinatawag na "utak langgam".